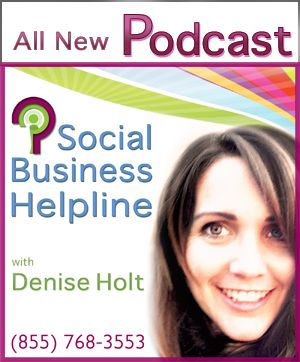 Social Business Helpline, Episode 004
April 6, 2014
In today's ever changing world of social business and digital transformation, staying up to date with cutting edge technology and best practices is not easy.
Here's your chance to ask your favorite industry thought leaders any and all of your burning questions! Get relevant advice from those who know best… We call this, "Strategy Sparking."
In this episode: After dinner live chat with Natascha Thomson, owner and founder of MarketingXLerator about Facebook (and the very public Eat24 break-up with Facebook), Instagram, Google + and more. Questions: Is Facebook worth spending money on ads given the latest algorithm change? A candidate for mayor asks how to use social media to stay connected with real world community? How to integrate Google Hangouts with live-streaming on YouTube? How do you get employees to buy into your campaigns? What about incentives for employee advocates – good thing or bad thing? Answers by Natascha Thomson, Ric Dragon, Chris Boudreaux, and Liz Bullock, and guest panelist, Michael Procopio.